For those of you that don't know, I've recently taken some time away from my day job (elementary teacher) to raise my two girls. Adjusting to full-time stay-at-home mama has had it's challenges, but I've truly loved every extra snuggle, cuddle, and minute spent with my sweet hearts. 👩‍👧‍👧💖
That said, there are days that I really, REALLY miss teaching. It's honestly what I'm here for – 100% my purpose, that I know for sure! I have to admit I've been feeling a lot like that lately. So, I was BEYOND shocked to wake up to an email from a former student, asking me to read her work. UMMM, YES PLEASE! 👍👍👍👍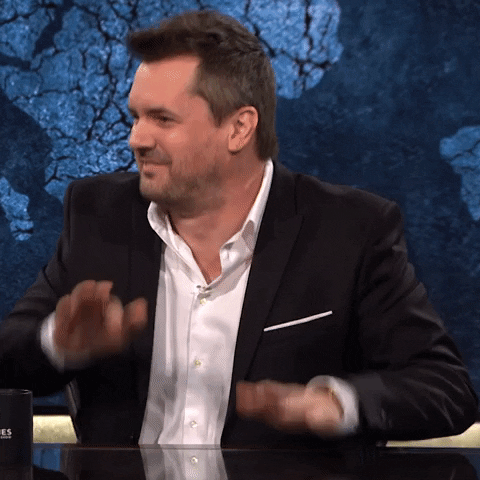 Like, just take a look at this email and tell me you didn't melt into a puddle next to your screen. Also, peep the amazing writing skills! 👀✍🏻
The sweet girl thought I might be too busy with my babies… and she was thoughtful enough to include that in her message?! I need all the heart eye emojis for this one! 😍😍😍😍😍😍😍
My point is that when you're feeling down, there are little reminders EVERYWHERE to keep your head up. Her email was a little piece of inspiration that reminded me… I am exactly where I need to be in this moment. What little pieces of inspiration have you encountered this month that have you buzzing? ✨🐝
& now that we're all in our feels… I'd like to announce and celebrate last month's winner of my monthly giveaway. DRUMROLL PLEASE….🥁🥁🥁🥁🥁🥁🥁
A huge congratulations to Mary Helen Berg! 👏🥳 You were randomly chosen as April's 12 Months of Giveaways! I can't wait to dive into a current WIP of yours! Look for a DM via Twitter coming your way soon!
Now, for May's giveaway (barely squeaked by this month LOL!). Remember that I create a whole slew of educational resources for authors looking to promote their stories. Watch the video below to see exactly what I offer.
Back this month by popular demand… you don't necessarily need to have a book launching soon to participate in this giveaway… scroll below to learn more!
This month I'm featuring 3 additional resources. Winning participants can choose ONE of 3 customized activities that will help promote their picture or board book. This resource can be given out during a classroom visit, during a launch party event, emailed to website subscribers, or posted on an author website / social media account.
#1 WORD SEARCH – A word search of no more than 12 important words from the story that feature illustrations from the story. Like, Lynne Marie's wordsearch from her newest fractured fairytale The Three Little Pigs and the Rocket Project. Order Lynne's STEAM-inspired book HERE.
#2 HEADBANDS – A set of headbands that feature a key aspect from your story, complete with step by step directions. Check out the adorable dinosaur headbands I created for Mariana Ríos new book Santiago's Dinosaurios releasing this Fall. Preorder Mariana's one-of-a-kind book HERE.
#3 PICTURE BOOK CRITIQUE – A detailed, line by line picture book critique offered by yours truly! Manuscript must be non-rhyming and no more than 1,000 words.
Soooo, how to enter for May?
Simply…
1. Subscribe to my website (at the bottom of the homepage)
2. Follow me on Twitter
3. Comment on this blog post telling me about an inspiring moment you've encountered this month and comment with which activity / prize you'd choose if you win!
The winner will randomly be chosen at the very end of this month! Good luck! 🤞💕