It's officially March – another month, another giveaway! Although I don't have any Irish heritage (that I know of anyway) St. Patty's Day has always been a favorite in our household…even from childhood…I'm the little lassie on the right! ☘️ Usually, my Grandma would make her way to our town's parade and weasel a festive hat from a bartender or parade goer. ALSO I just have to say that the mustache game is on point in this pic…the 90's were wild! 😂
I've continued these traditions as a teacher, where each year my students build a leprechaun trap in groups. It's the perfect STEAM-themed project that students love! I also get to slip in a little bit of ME into this activity…and for this reason it's always one of my favorite times of year! You can see a few samples of my students' creations from past years below…☘️🎨✂️💚
I'm not teaching this year, but I feel SO FORTUNATE to be able to do this fun project at home with my two sweet girls! 🥰Save a few amazon boxes and make a quick trip to the dollar store for the seasonal supplies. That's really all you need for a fun and simple project! Project pictures coming next month…maybe? No promises! 😂
& since we're talking about things we're fortunate for…a huge thanks to everyone who participated in my February giveaway last month! Next, I'd like to announce and celebrate last month's winner. DRUMROLL PLEASE….🥁🥁🥁🥁🥁🥁🥁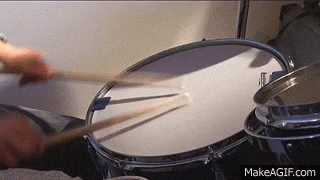 A huge congratulations to Roxanne Troup! 👏🥳 You were randomly chosen as February's 12 Months of Giveaways! I can't wait to create a Crack the Code resource to supplement your story! Look for a DM via Twitter coming your way soon!
Now, for March's giveaway. Remember that I create a whole slew of educational resources for authors looking to promote their stories. Watch the video below to see exactly what I offer.
This month I'm featuring 3 additional resources. Winning participants can choose ONE of 3 customized activities that will help promote their picture or board book. This resource can be given out during a classroom visit, during a launch party event, emailed to website subscribers, or posted on an author website / social media account.
#1 CHARACTER MASKS – A set of character masks that feature the main characters from your story. Check out the fun character masks I created for Sophia Gholz's new book Bug on the Rug releasing next month. Preorder Sophia's adorable book HERE.
#2 BOOK THEMED GAME – A fun game that features important themes or vocabulary from your story. Like, this culture and traditions spinner game for Urmila Bilgi's sweet book Morāmbā: A Tangy Story Of Childhood. Buy Urmila's special book HERE.
#3 SOCIAL MEDIA BOOK COMMERCIAL – A beautiful MP4 file that's the perfect advertisement for your upcoming book. Check out the amazing book commercial I created for Tamara Girardi's new board book Why, Daddy? Why?, releasing this May. Preorder Tamara's heartfelt book HERE.
Soooo, how to enter for March?
Simply…
1. Subscribe to my website (at the bottom of the homepage)
2. Follow me on Twitter
3. Comment on this blog post telling me what you're fortnaute for (this can be ANYTHING and doesn't need to be related to the month of March) and comment with which activity you'd choose if you win!
The winner will randomly be chosen at the very end of this month! Good luck! 🤞💕